Marilyn and I like to travel and have taken cruises to Alaska, Mexico and through the Panama Canal.
In 2001 we rented a car and logged almost 1,000 miles touring Ireland.We stayed at B&B's and by doing our own driving saw many interesting places off the standard tourist path.
We have also visited many Islands in French Polynesia, Fiji and the South Cooks.
The picture of Marilyn and Me was taken during our cruise through the Panama Canal in 1999. The other picture is of Ashford Castle near the town of Cong in Ireland; this is the place where the actors stayed while filming the classic movie "The Quiet Man" with John Wayne.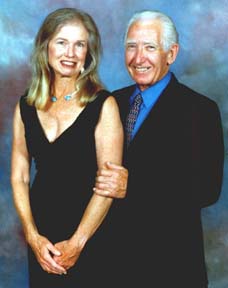 click to enlarge